For much of the country, it feels like winter is still in the forecast. That can be discouraging and even disappointing for some. It even seems like the groundhog got it wrong this year. However, we know as calendar days tick by, spring and summer are right around the corner. And with more sunshine and better conditions in sight, that means outdoor activities and camps are on the horizon.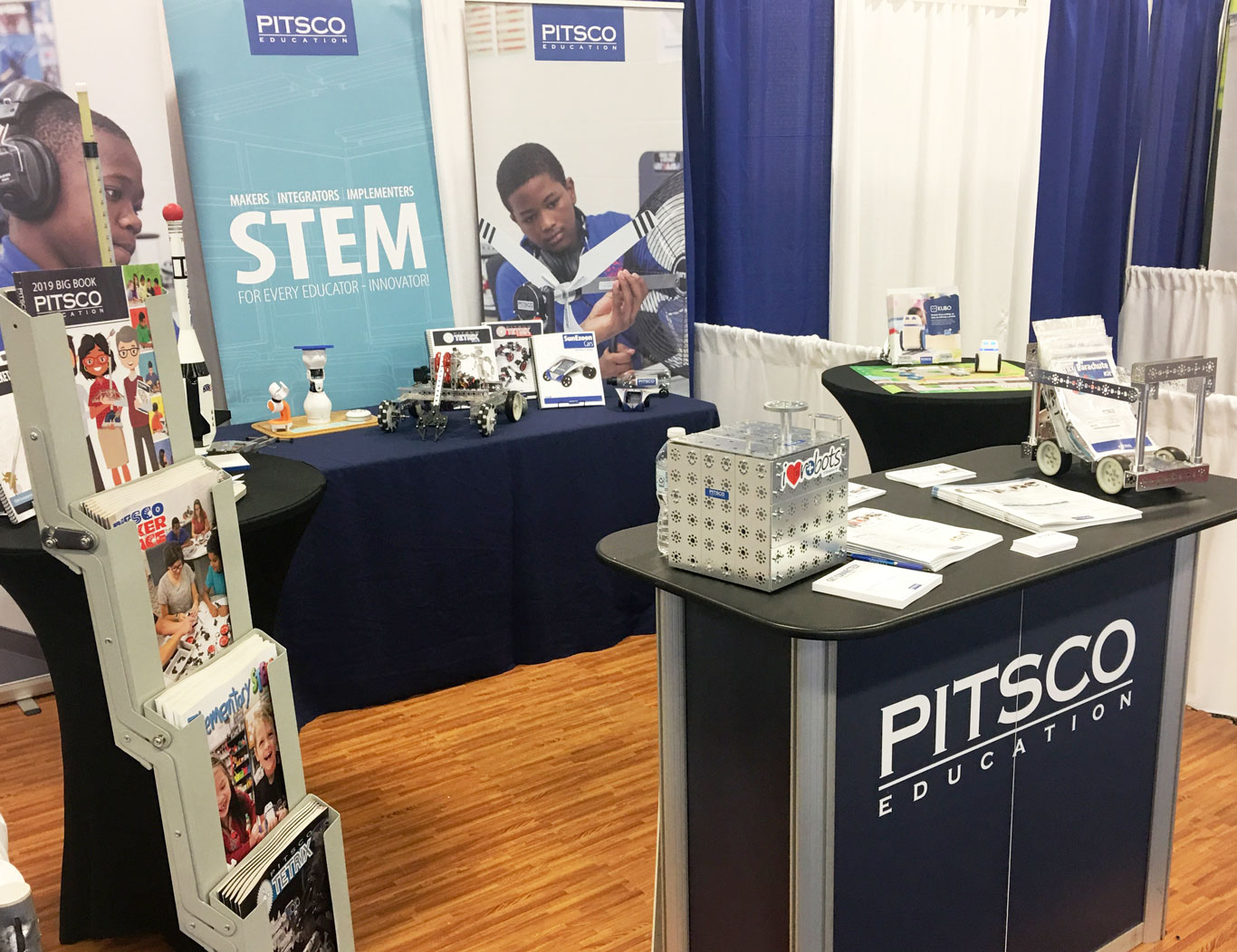 Recently, I traveled to Nashville for the American Camp Association (ACA) National Conference, where we exhibited a wide range of STEM products perfect for summer camps. Camp directors and leaders from all over the US were searching for new and exciting activities, and after hearing their feedback, I've compiled a list you might find useful in your planning.
The Top 3 Takeaways from ACA
Camps that have flexibility to span grade levels are needed – Running a camp is challenging work! One reason is because most camps have such a wide range of campers who attend, it's difficult to find activities that fit every need. For example, varied ages make it challenging to keep high school and elementary campers engaged at the same time.

Well, we have good news! Such activities exist. One of our most popular solutions is the Straw Rocket Launcher. It's recommended for Grades K-12 and enables students to construct a rocket out of a straw, an index card, and modeling clay. After the rocket is assembled, campers test it by placing the rocket on the launcher and dropping the weighted rod, creating the needed force for liftoff. And do they fly! Straw rockets can fly upwards of 50 feet in some situations.

Learn more by downloading the Straw Rockets Teacher's Guide, sample activity, and STEM Connections at no charge. Other activities that could be a good fit for a variety of ages are the Toothpick Bridges – Getting Started Package and KaZoon Kites.

And Pitsco's put together this STEM Camps guide that provides a sample outline of several more camp topics to help you plan your camp.
Camps want to get campers outdoors – This might seem like an obvious one, but it's very important to many camp directors. Summer camps commonly mean there will be outdoor activities. Soaking up a little vitamin D from the sunshine is just one of the benefits. While hitting the swimming pool is fun, imagine what campers can learn from launching water rockets.

Students design a custom rocket out of a plastic bottle and try to figure out what will make their rocket go the farthest. Whether the design process is done indoors or out, since these rockets can fly more than 200 feet, launching is definitely an outdoor experience.

Check out the Water Rockets Teacher's Guide for more info. Or visit Pitsco.com/shop/camps to browse all the products we recommend for camps.

Camps with hands-on tech such as robotics and coding are in demand – The popularity of these topics for camps is continuing to rise.

Last summer we shared a post about a robotics summer camp in St. Louis, which uses the TETRIX® PRIME building system for hands-on activities. We also offer the TETRIX MAX building system, which enables campers to build bigger and bolder robots that use the TETRIX PRIZM® controller. Take a look at this helpful guide to see which TETRIX building system – PRIME or MAX – might be the best fit.

If metal robots aren't the right fit, you have options, including our newest coding and robotics partner products. With KUBO, Microduino, Shape Robotics, UBTECH, and Arduino, K-12 learners can have hands-on experiences. Read more about the continuum additions in our "Partners in your success" blog post.

If you're unsure which products or path you want to take, we can help with that too! Explore our Coding and Robotics Camps guide that shows projects, lessons, and activities associated for each option as well as a breakdown of the recommended grade levels.
Have Other Ideas?
It was exciting to learn so much from all the camp directors and leaders in Nashville! But I'd love to hear your insights, ideas, and successes too, so please comment below.
Make those plans, pass the sunscreen, and get ready for some happy campers. Hands-on, minds-on learning is in the forecast and headed your way!