Let's N-O-V8 – it's National STEM/STEAM Day!
It's the greatest time of year! And no, I'm not talking about that kind of wintery holiday season. It's National STEM/STEAM Day on November 8, a day dedicated specifically to the love of science, technology, engineering, art, and math. As I said, the greatest time of year, especially for us at Pitsco!
We have often discussed on this blog how STEM and STEAM learning can be achieved in the classroom and why it's important for learners to have access to hands-on, cross-curricular activities. (Generally speaking, a well-rounded education leads to a well-rounded person!) But what about outside of the classroom? It can take a little creativity to spot STEAM learning at home or in day-to-day life!
When COVID-19 started, everyone had to get a little creative to avoid burnout and/or boredom, especially those who were stuck at home with kids. Some people found new hobbies that have managed to stick even up to now – for example, partway through 2020, I finally got the nerve to break out the sewing machine sitting in the corner of my living room to do something I always wanted to do: make a dress. I dove into the world of precise measurements, geometry, and pins and needles in order to create something aesthetically pleasing. And my first attempt just inspired me to try again – and I'm still improving to this day!
Of course, not all hobbies or STEAM activities have to be so complicated (or prickly). Here are some examples your learners can do any place or any time!
Combine a love for space with art! NASA's Langley Research Center has invited children and teens in Grades K-12 to enter their art contest. The 2022 theme is "Drawn to Explore," and entries can be turned in December 1-31. Learn more here: https://artcontest.larc.nasa.gov/
Have a STEM movie night! Like Disney movies? Watch Big Hero 6 and talk about how Baymax could exist in the real world! Or try The Wind Rises, a moving animated bio of a Japanese aircraft designer. Want something a little more grounded? Try Hidden Figures, October Sky, or The Theory of Everything (for 13+) to learn about real people and their passion for STEM. For that matter – anything sci-fi is up for grabs!
Experiment with food! Baking especially is very scientific, as a little too much baking soda or an absence of eggs will alter the structural integrity of the final dish entirely. But there are all kinds of edible ways to learn about STEM; the Learn in Color blog has dozens of ideas you can do at home.
Kids often find the grocery store terribly boring, but you can't just leave them at home while you run errands. So, try involving them in a STEM way – tell them how everything in the produce section grows on a farm. Explain why boxes of cereal are shaped tall and skinny. Do they know that someone had to design the layout of the store, with grab-and-go items by the cash registers and certain items placed in the most visible spots on the shelf? And of course, if your child is older, they could help with budgeting the shopping list or reading nutrition labels.
Take STEM to the playground! Why do you swing higher if you start from farther back? How fast do you go when you slide down the slide? Why does a seesaw not stay perfectly level on its own?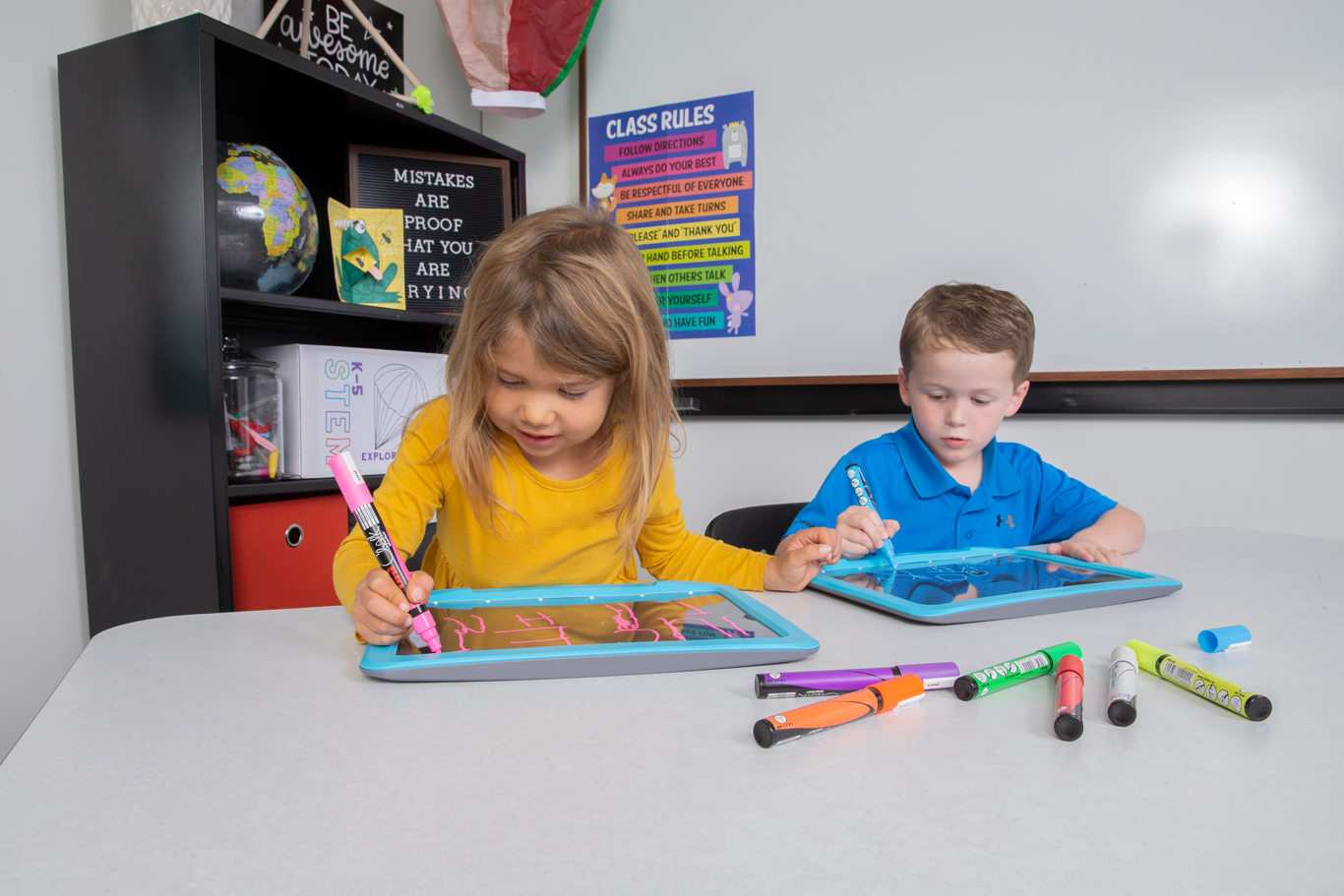 Or, if you've run out of ideas around the house and around town, set up your child with a new STEM kit or activity that can be done at the kitchen table or living room floor. Try one of these, such as STEM Boxes, which contain all the materials you need for 15 activities/challenges; the TETRIX® PRIME Limited Edition Echo Robot, which is assembled with minimal parts and programmed with ease; Arduino electronics kits; bundles of light-up fun for early learners; and much much more!
So, let's innovate on this N-O-V8! How will you and your learners celebrate?
Other STEM/STEAM blog posts: