One of the first entrepreneurial experiences many children have is operating a lemonade stand. It's where some of us learn about the 4Ps of marketing, how to work with money, or how to follow through with an idea. And, just maybe for some, we catch the bug for business. For others, it's just one-time fun that results in stickiness and sunburns.
The Lemonade Day organization believes lemonade stands help promote business skills, responsibility, financial literacy, goal setting, and teamwork.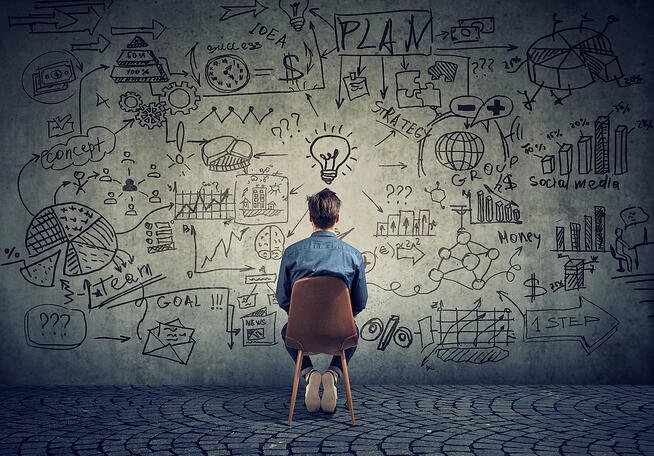 Beyond the basics of business such as investing in your business – it takes money to make money, knowing your start-up costs and operating costs, and learning about profit and loss – operating a lemonade stand can also help students (and others) learn about:
Keep focus and ensure quality.
Turn lemons into lemonade, literally. What's your thing? Every business needs a thing – the product or service that adds value to and meets a need for the customer. This focus is the foundation of everything going forward. In this instance, if you've got lemons, add a few other quality ingredients and bam – lemonade! The basicness of lemonade can remind us to keep it simple.

One product done really well, and marketed well, is enough to be successful.

Business, and life, takes failure and follow-through.
Start. Try things. Don't get caught in the weeds. It is good to just start and know you might have to make changes. Businesses evolve. And, know that you might even fail. Failure is important to experience and learn to navigate. More times than not, failure is a necessary part of business.

Failures at a lemonade stand, such as picking the wrong location or spending too much on supplies, though disappointing, are less expensive than those in bigger endeavors and give good direction for doing better next time. Perfection isn't the goal; keeping a forward pace is.

Relationships count.
Businesses are rooted in relationships. Customers, suppliers, other businesses – all of these relationships matter.

When you begin a business, the support of those in your network is critical. You'll need them to rally around you, connect you with resources, and share your work by word of mouth. Plus, having relationships means you have someone to turn to for guidance or to potentially borrow materials from.
Customer service and connection with customers are the keys to building traction and loyalty. In this instance, it's not about the lemonade, it's about the experience the customers have and their interactions with you.
Here are a few other fun and/or related lessons from lemonade stand articles:
Resources for Teaching Entrepreneurship to Kids
Lemonade Day: This blog was sparked by a post about the Lemonade Day organization. What a cool concept that makes a cool impact! Per their site, "Lemonade Day is a fun, experiential program that teaches youth how to start, own and operate their very own business – a lemonade stand. Each year, in participating cities, youth have the opportunity to experience entrepreneurship by setting up their business during their city's community-wide Lemonade Day."

Youth Entrepreneurs

: I'm admittedly biased as a former Youth Entrepreneurs staffer, but it's an innovative and engaging program for educators and students that subscribes to hands-on, minds-on learning. The possibilities and impact are awesome. Per their site, "Youth Entrepreneurs's educational model bridges the gap between textbook learning and practical application. It empowers teachers to innovate in their classroom and prepares students for success in the workplace and in life."

NFTE

: If you're interested in teaching entrepreneurship and business, NFTE can be a key resource. "Network for Teaching Entrepreneurship (NFTE) is a global educational nonprofit focused on bringing the power of entrepreneurship to youth in low-income communities. NFTE's rigorous programs are taught by a highly trained Teacher Corps, and NFTE students are supported by a diverse Volunteer Corps drawn from the local community, including business leaders and entrepreneurs. Since its founding more than 30 years ago, NFTE has trained thousands of teachers and educated more than a million young people worldwide."


Junior Achievement

: This nonprofit has been around for a long time in the entrepreneurial education space. "Junior Achievement's mission is to inspire and prepare young people to succeed. The inspiration piece comes from community volunteers who not only deliver our lessons, but share their experience. In the process, these volunteers serve as role models helping to positively impact young people's perceptions about the importance of education, as well as critical life skills. Preparation involves our proven lessons that promote financial capability, work and career readiness, and business ownership."
Additional reading: "Entrepreneur: STEM skills + innovation"
Oh, and August 20 is National Lemonade Day. Let's toast to experiential learning with an ice-cold glass of lemonade. Cheers!