They say this time of year is for professional football and college basketball. Depending on your favorite team, this might be the case. However, as one of Pitsco's educational consultants, I beg to differ. This is the time of year for gears, motors, beams, channels, and wheels!
FIRST® Tech Challenge season is in full swing, and many teams are deeply entrenched in the engineering design process, making modifications and slight adjustments to their already robust robots. If you remember from my travels to Minnesota, this year's competition takes teams to the Moon in an out-of-this-world competition.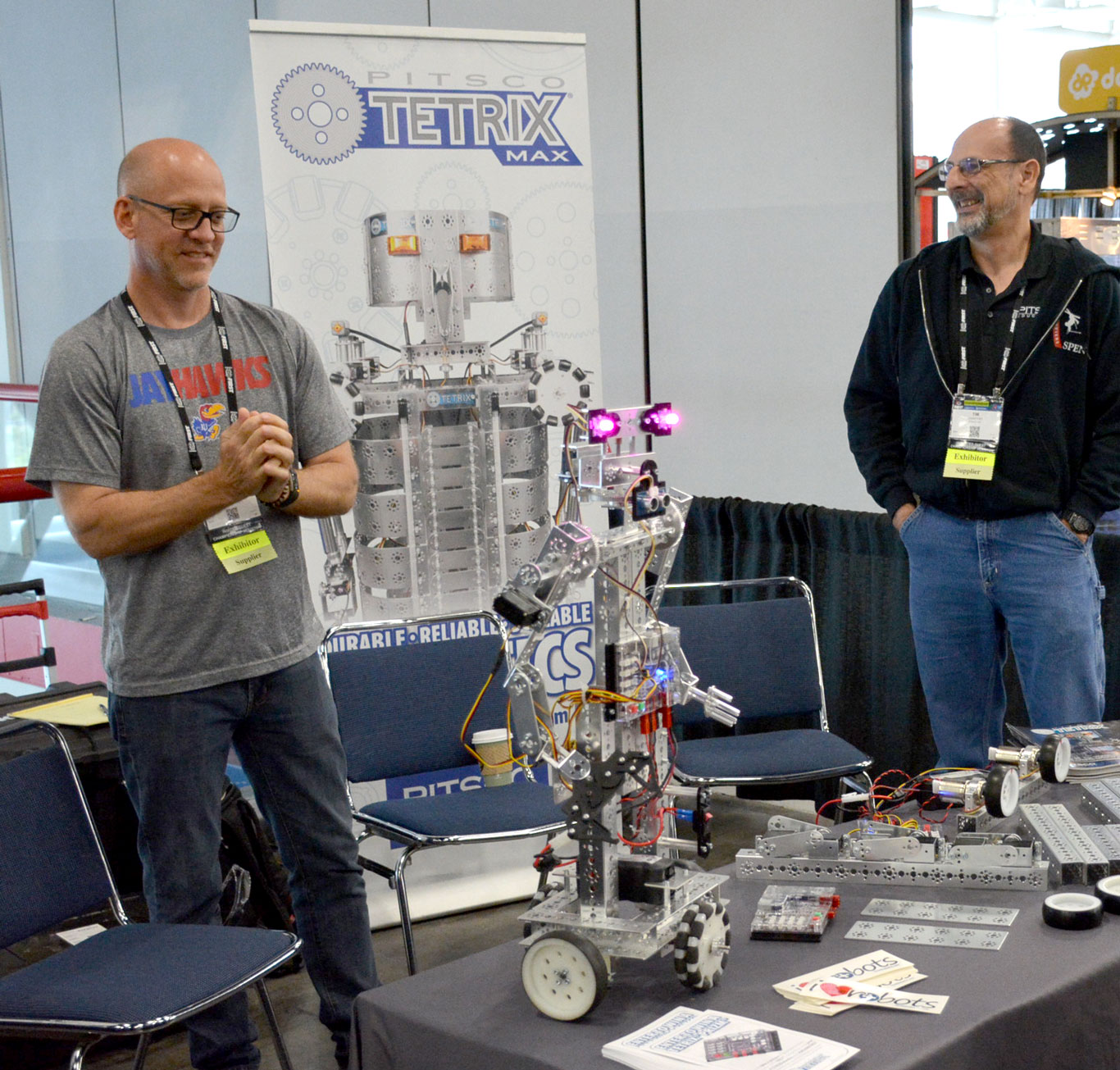 Pitsco is honored to have a continued partnership with FIRST Tech Challenge. It's safe to say our favorite part is connecting with and supporting all the teams. Last year, I had the privilege of traveling to Elgin, Illinois, to the state championship to provide on-site support with extra parts and resources. That experience was so much fun! I saw some extremely talented teams, fierce competition, and some sportsmanship and professionalism that you'd be hard-pressed to find anywhere else. My work supporting the teams was likely helpful for them, but I know it was even more rewarding for me.
Now that we're in the middle of the season, I wanted to provide some information and resources that you might not have heard about or haven't needed yet. Please remember, we're here for you (whether it's competition season or not ?).
Advice From the Experts
One of the coolest resources we have is our video gallery. Pitsco is proud to provide easy-to-follow videos for teachers and students. Our amazing video department specifically designed them just for you. Our RoboBench and RoboByte videos are available in our video gallery and on YouTube, and teams can get tons of tips, tricks, and details about our products.
And don't miss out on these inspirational videos specifically for ROVER RUCKUSSM competitors!
Like to Win Big?
Visit Pitsco.com/Win-Big-With-TETRIX, our dedicated ROVER RUCKUS page, to learn more about TETRIX® parts that FTCers can use on their rovers. Every two weeks, a new video is added, and, if you scroll to the bottom, you can enter to win some great giveaways before the end of the season.
Don't Forget Your Team Discount
Every registered team receives a 25% discount on TETRIX spare parts. You can get your code at Pitsco.com/FTC to use on your next order. Not sure what you need or have a question? Our technical support team is only a call or chat away.
We hope you're inspired and ready to create a RUCKUS. A new part, video, or conversation might just lead to your team's next aha moment. We're happy to be part of your journey. Wishing you fun and success as you shoot for the Moon.